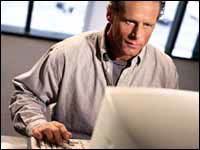 Ask us....we can help!
How long does it take for you to complete my order?

Our motto, "We Ship Before Others Begin", usually is quite accurate.

Some jobs can and are produced and printed same day. Others may take some time.

Let us know when you need your job completed and we'll get it done. We always go to great lengths to meet your most stringent demands because we know your business depends on it.

Submitting Art and want to know what formats we accept?

Native Adobe Illustrator Files or "Press Ready" PDF document are Preferred. Please download our Artwork Specifications Guide and our Label Measuring Guide for more information on requirements.

Statement of Use and Warranty InformationAs with all pressure-sensitive materials, the product should be tested thoroughly under end-use conditions to make sure it meets the requirements of the specific application.

All statements, technical information and recommendations about Labels & Systems, Inc. products are based upon tests believed to be reliable but do not constitute a guarantee or warranty. All products are sold with the understanding that the PURCHASER has independently determined the suitability of such products for their purposes. Labels & Systems, Inc. products are warranted to be free from defects in material and workmanship for a period of one year from the date of shipment. Any product shown to the satisfaction of Labels & Systems, Inc. within the time provided to be so defective shall be replaced without charge or Labels & Systems, Inc. may issue a credit in such amount as it deems reasonable, however, in no event shall Labels & Systems, Inc. be responsible for claims beyond the replacement value of the defective product or in any way liable or responsible for consequential or incidental damages from the use or non-use of the product.

NO EXPRESS WARRANTIES AND NO IMPLIED WARRANTIES, WHETHER OF MERCHANTABILITY OR FITNESS FOR ANY PARTICULAR USE, OR OTHERWISE, EXCEPT AS SET FORTH ABOVE (WHICH IS MADE EXPRESSLY IN LIEU OF ALL OTHER WARRANTIES) SHALL APPLY TO PRODUCTS SOLD BY LABELS & SYSTEMS, INC. LABELS & SYSTEMS, INC. SPECIFICALLY DISCLAIMS AND EXCLUDES ALL OTHER SUCH WARRANTIES. NO WAIVER, ALTERATION, ADDITION OR MODIFICATION OF THE FOREGOING CONDITIONS SHALL BE VALID UNLESS MADE IN WRITING AND SIGNED BY AN EXECUTIVE OFFICER OF LABELS & SYSTEMS, INC.

No salesman, saleswoman, representative, or agent of Labels & Systems, Inc. is authorized to give any guarantee, warranty or make any representation contrary to the above statement.

What is a "proof"?

A proof is a way of ensuring that we have set your type accurately and that everything is positioned according to your requirements. Typically, we will produce a proof which will be sent to you online which can be viewed online.

Corporate policy is to have a signed proof from the customer prior to printing. That way, we can be assured you have seen the "final" and you know the information and layout is accurate eliminating costly reruns.

Why do I need to look at a proof if I've already given you everything I need to have done?

We employ human beings to produce your work and, last time we checked, humans are not perfect. Your approval on the final proof is assurance that you have looked over every aspect of our work and approve it as accurate. It benefits everyone if errors are caught in the proofing process rather than after the job is completed and delivered.

Since you are here, we would suggest you use our online estimate request form. Otherwise, the best way to ensure that we get all the information necessary to do an accurate quote, give us a call and talk with one of our customer service representatives.

Why not call now! Toll Free 888-357-7468.