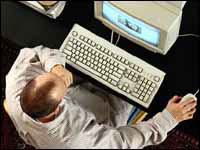 We offer numerous online business tools that make it easy for you to do business with us.
Our innovative Customer Portal "My Account" program provides your company with a Custom Web Site within our site that allows you to easily view YOUR current labels and proofs, place orders and complete simple file transfers any time, day or night.
Our Online Proofing system is among the best in the industry and the File Transfer is a simple as it gets.
The Customer Portal System is easy to learn and even easier to use. One of our representatives can walk you through a demo site in a matter of minutes.
To enjoy the convenience and the power of our Customer Portal program, contact one of our customer service representatives at 888-357-7468 for more information.